We have all received well-meaning and not so well-meaning gifts. Sometimes, we got them because someone thought we could really use them and then other times we get a gift because it was a great deal and someone was in a hurry.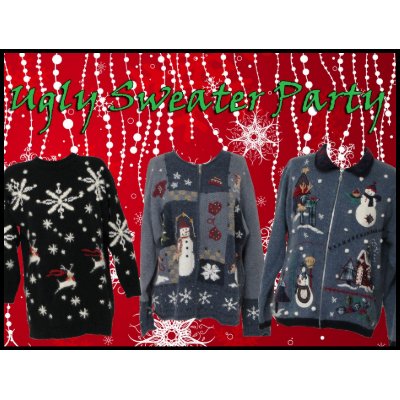 * You have received the ugliest sweater ever made. What do you do with it?
I would put it in my donate pile and eventually it would go to Goodwill, Purple Heart or Amvets.


* Your aunt Mabel gave you a $25 gift card to coffee joint that is far away from your home. Do you re-gift it?
I would probably keep it for myself. Never know when I get the urge for coffee...and want to take a drive.


* Your sister in law sent you a gift card to a store that isn't in your town or online. What do you do with it?
I don't have a sister in law. Problem solved!


* What is the oddest gift you have ever received from someone?
That would have to be the box of toiletries I received that was gift wrapped and had not 1 but 2 bows on it. It was an empty copier paper box and it was full of deodorant, soap, shampoo, etc. It was the only gift I had to open on Christmas day. To say I was bummed is an understatement...and...are they trying to tell me something? I shower daily!


* What did you do with it?
I will put it all to good use, however, I have no doubt that I will be annoyed every time I use them.


* Did you ever wear a sweater, or something else, that was given to you just because of the person who gave it to you and not because you liked it?
I really don't recall ever getting something I hated. Some things have annoyed me...things that exes gave me. I just end up donating them when they became exes. Lol!
* What was the best gift you got this holiday season?
A pair of Levi's one size too small to go on my shelf as more incentive to continue loosing weight.


* What was the 'most regiftable' gift you received this year?
Anyone need any toiletries? Grrrrr!
* Did you keep anything that you had actually purchased with the intent of giving it to someone else?
I did keep one of the Itunes gift cards from a pack I bought. But that was only because I wanted my kids to have an equal amount of gift cards. Yeah...that's my story and I'm stickin' to it!


* If you could give me one gift, what would it be?
Peace on earth.


* What is the one gift that I can give to you?
An Old Navy Gift card would definitely rock!



Thanks for playing! We will see you next year!





Join Us for Monday Mayhem

Lola's Diner ©2008-2010